13 Episodes | Jason Brennan
SKINDIGENOUS returns for its second season with 13 new episodes profiling some of the most talented Indigenous tattoo artists in the world. The adventure once again takes us deep into the world of various tribes and communities using the art of tattoo as a lens. Through this series, tattoo becomes a point of entry into our characters' lives, their spirit and their soul. For the artists who create these works of body art and for those who call on their services, tattooing has much more than ornamental value. It is an essential part of their cultural identity, as well as a vehicle for connecting with nature, the ancestors, and the spiritual world.
30 minutes per episode
Release: April 9, 2020
Expiration: April 8, 2026
Distributor: APT
NOLA: SKIN 201-213 Base Revision 001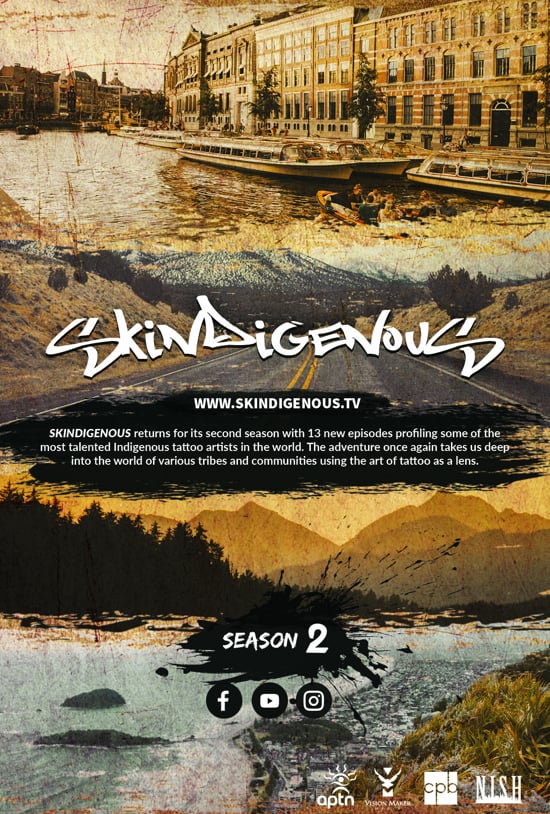 There are so many ways to watch! Find the method that works best for you, and we'll steer you in the right direction. You will be redirected to the Shop Vision Maker catalog website and/or other media distributors' websites.