Growing Native Oklahoma: Red People
Four-part series | Shirley Sneve & Charles "Boots" kennedye
Oklahoma is home to thirty-nine federally recognized tribes. Nowhere in North America will you find such diversity among Native Peoples, and nowhere will you find a more tragic history. Host Moses Brings Plenty (Oglala Lakota) guides this episode of Growing Native on a journey through Oklahoma's past and present. 
57 minutes
Release: November 8, 2018
Expiration: November 7, 2022
Distributor: APT
NOLA: GNAT 101
Shirley Sneve is the former executive director of Vision Maker Media. She now works as the CEO and Executive Director of Tiwahe Foundation in Minneapolis. 
Charles "Boots" Kennedye is a member of the Kiowa Tribe of Oklahoma and for the last ten years a documentary producer for the Oklahoma Educational Television Authority. Kennedye has headed many of the major projects produced by OETA including a 100-part Oklahoma story collective Centennial Stories, winning his first of five Heartland Emmy Awards.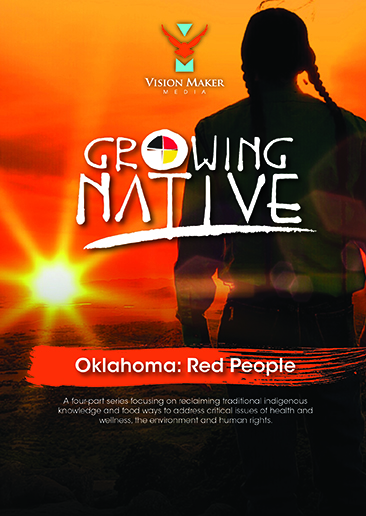 There are so many ways to watch! Find the method that works best for you, and we'll steer you in the right direction. You will be redirected to the Shop Vision Maker catalog website and/or other media distributors' websites.