Documentary | Willow O' Feral
Sisters Rising is is the story of six Native women fighting to heal a society crippled for far too long by violence against indigenous women in the United States. Dawn was in the Army, now she's a tribal cop in the midst of the North Dakota oil boom that threatens to pull the last threads of her Native culture apart. Patty teaches indigenous women's self-defense workshops. Sarah is an attorney and scholar fighting to overturn restrictions on tribal sovereignty and increase legislative protections for Native women. Loreline and Lisa are grassroots advocates working outside of the system to support survivors of violence and influence legislative change. Chalsey is writing the first anti-sex trafficking code to be introduced to a reservation's tribal court. 
84 minutes
Release: January 28, 2019
Expiration: January 28, 2022
Distributor: Independent Lens
Willow O' Feral is the award-winning director, producer and cinematographer of two feature documentary films Break the Silence: Reproductive & Sexual Health Stories and Sisters Rising. Break the Silence was awarded the 2018 Choice Champion Award from Planned Parenthood of New England, and the 2019 Best Documentary Feature Award at La Frontera Queer Film Festival. Willow was a Fledgling Fellow at the 2018 DX Investigative Film Festival in Washington DC. She is a member of New Day Films, the longest running distribution cooperative for independent documentary filmmakers in the US, and a co-founder of Haptic Pictures, a production company producing beautiful original content around pressing issues of social justice.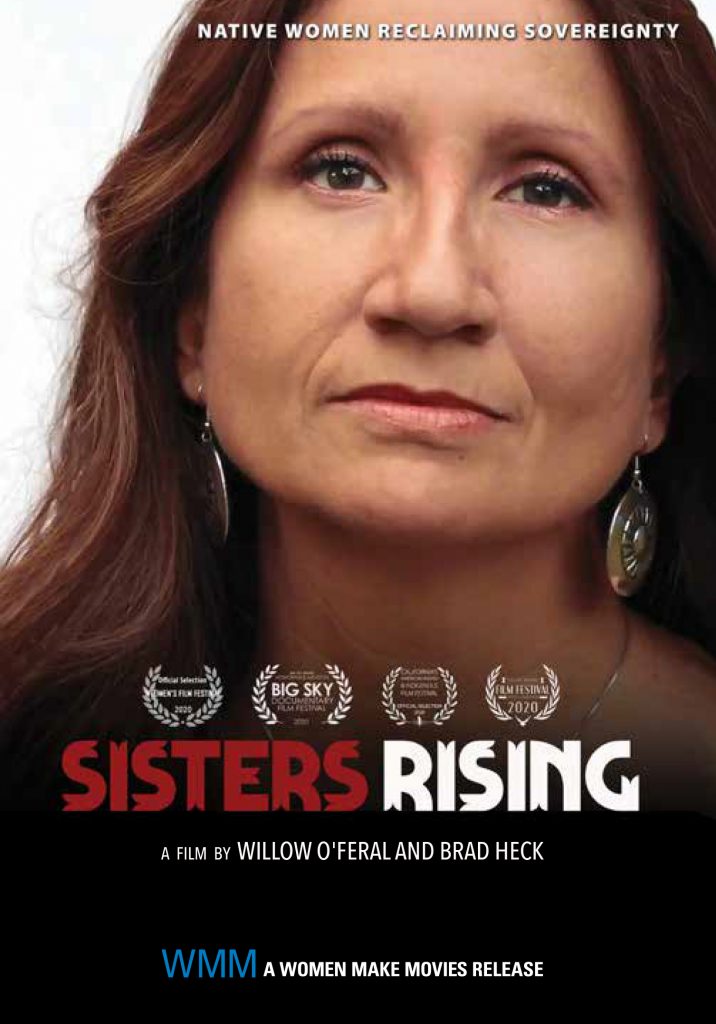 There are so many ways to watch! Find the method that works best for you, and we'll steer you in the right direction. You will be redirected to the Shop Vision Maker catalog website and/or other media distributors' websites.