Rumble: The Indians Who Rocked the World
Documentary | Catherine Bainbridge
This feature documentary, about the role of Native Americans in popular music history, tells the story of a profound, essential, and, until now, missing chapter in the history of American music: the Indigenous influence. Featuring music icons Charley Patton, Mildred Bailey, Link Wray, Jimi Hendrix, Jesse Ed Davis, Buffy Sainte-Marie, Robbie Robertson, Randy Castillo, and others, Rumble will show how these talented Native musicians helped shape the soundtracks of our lives.
84 minutes
Release: January 28, 2019
Expiration: January 28, 2022
Distributor: Independent Lens
Throughout her accomplished career in media, Catherine Bainbridge has brought her signature exuberance and passion for storytelling to a range of key roles in genres as diverse as documentary film, TV comedy and virtual reality gaming. Catherine co-founded Rezolution Pictures in 2001 with Ernest Webb. She is a producer for Rezolution Pictures' popular series' Indians & Aliens and Mohawk Girls, recently nominated for four Canadian Screen Awards, a co-director and co-executive producer on the Peabody and Gemini award-winning feature documentary Reel Injun (2009), an executive-producer for The Oka Legacy, a 2015 CBC Firsthand documentary.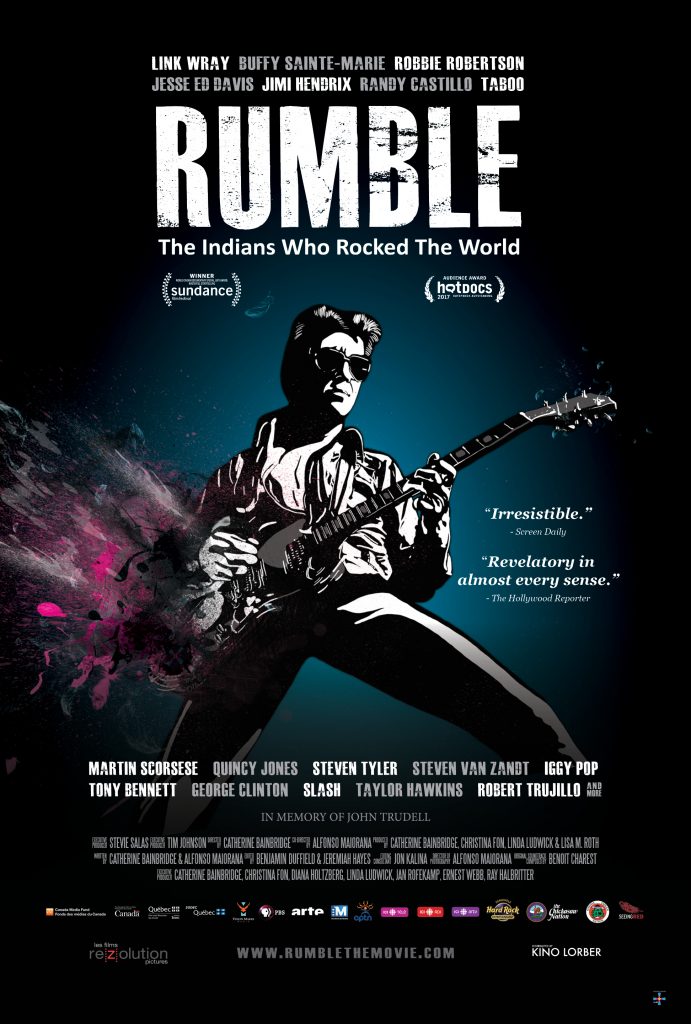 There are so many ways to watch! Find the method that works best for you, and we'll steer you in the right direction. You will be redirected to the Shop Vision Maker catalog website and/or other media distributors' websites.