Growing Native Alaska: People of the North
Documentary | Shirley Sneve & Charles "Boots" kennedye
All across Alaska, Native cultures have depended on the abundant natural resources found there to support their families, cultures and way of life. Now these resources are growing scarce, and the people who have relied on them for centuries have to find new ways to adapt. 
57 minutes
Release: November 8, 2018
Expiration: November 7, 2022
Distributor: APT
NOLA: GNAT 102
Shirley Sneve is the former executive director of Vision Maker Media. She now works as the CEO and Executive Director of Tiwahe Foundation in Minneapolis. 
Charles "Boots" Kennedye is a member of the Kiowa Tribe of Oklahoma and for the last ten years a documentary producer for the Oklahoma Educational Television Authority. Kennedye has headed many of the major projects produced by OETA including a 100-part Oklahoma story collective Centennial Stories, winning his first of five Heartland Emmy Awards. In 2008, Kennedye was the first Oklahoman selected to attend the prestigious WGBH Producers Academy in Boston, Massachusetts and later that year honored by the National Educational Television Association with a Best-of-the-Best Award for, The People's Art; a tour of art collections at the Oklahoma State Capitol. Other significant productions include Oklahoma WWII Stories, The History of Oklahoma Television Pioneers, The State of Creativity Project, The State of Sequoyah, The People and the USS Oklahoman Memorial Dedication Ceremony.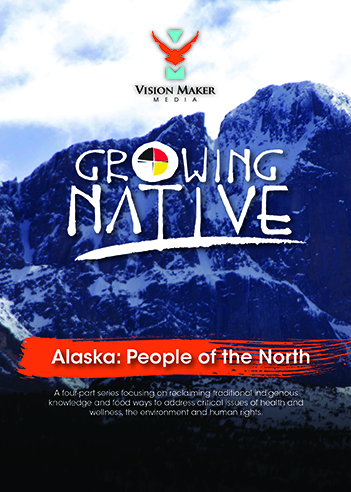 There are so many ways to watch! Find the method that works best for you, and we'll steer you in the right direction. You will be redirected to the Shop Vision Maker catalog website and/or other media distributors' websites.