Documentary | Mary Katzke
And Now We Rise is a portrait of Samuel Johns, a young Athabaskan hip hop artist, founder of the Forget Me Not Facebook Group for displaced people in Alaska, and activist for a cultural renaissance as he heals from his own legacy of historical trauma.
57 minutes
Release: September 14, 2019
Expiration: September 13, 2023
Distributor: NETA
NOLA: ANWR 0000 H1
Mary Rosanne Katzke is currently a 2018 Rasmuson Fellow in Media Arts and has been writing and directing films since she graduated from the Radio-Television-Film School at the University of Texas, Austin. After a summer trip to Alaska, she began producing documentaries and formed Affinityfilms, Inc., a non-profit production company dedicated to the production of social issues films. Her first film, No Word for Rape, was an award-winning documentary film about sexual assault in urban and rural Alaska.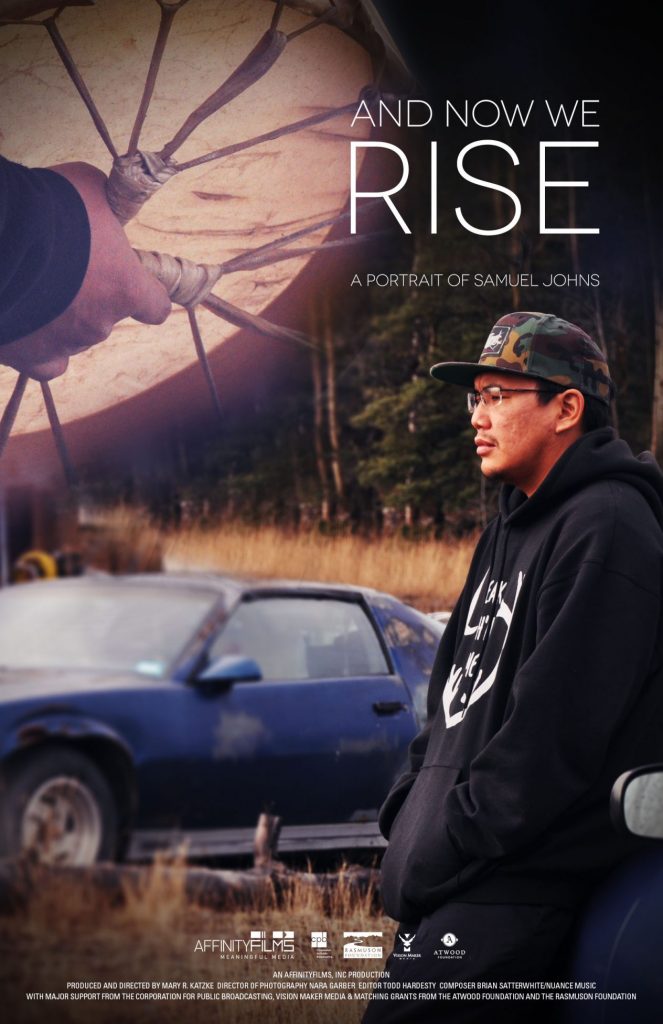 There are so many ways to watch! Find the method that works best for you, and we'll steer you in the right direction. You will be redirected to the Shop Vision Maker catalog website and/or other media distributors' websites.