Documentary | Catharine Axley
ATTLA tells the gripping but virtually unknown story of George Attla, an Alaska Native dogsled racer who, with one good leg and one outlandish dream, dominated the sport for five decades, becoming a rockstar figure for both Natives and whites.
57 minutes
Release: December 16, 2019
Expiration: December 16, 2023
Distributor: Independent Lens
Catharine Axley is a documentary filmmaker and editor who seeks stories of empowerment through subjects that defy expectations. She is a director at Paper Bridge Films and is currently directing ATTLA, a feature documentary co-produced by ITVS and Vision Maker Media. Her films have played at festivals including the San Francisco International Film Festival, DOC NYC, Harlem International Film Festival, and the United Nations Association Film Festival.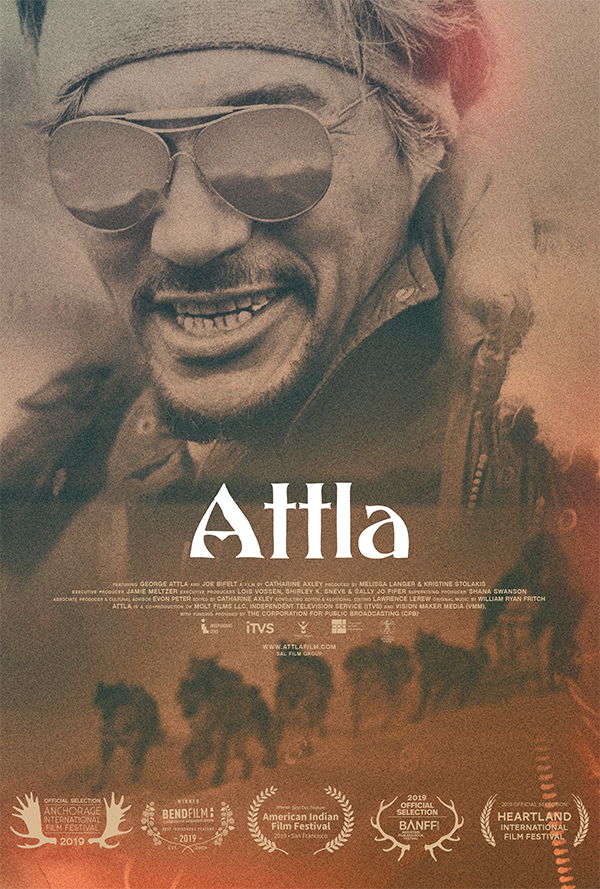 There are so many ways to watch! Find the method that works best for you, and we'll steer you in the right direction. You will be redirected to the Shop Vision Maker catalog website and/or other media distributors' websites.