Documentary | George Csicsery
Navajo Math Circles follows Navajo students in a lively collaboration with mathematicians. Using a model called math circles, the students stay late after school and assemble over the summer at Diné College in Tsaile, Arizona, to study mathematics. The math circles approach emphasizes student-centered learning by putting children in charge of exploring mathematics to their own joy and satisfaction. 
58 minutes
Release: September 12, 2016
Expiration: September 11, 2020
Distributor: PBS Plus
---
George Paul Csicsery, a writer and independent filmmaker since 1968, was born in Germany in 1948, the son of Hungarian parents. He immigrated to the United States in 1951. He has directed 32 films–dramatic shorts, performance films and documentaries.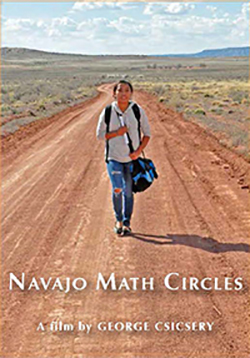 There are so many ways to watch! Find the method that works best for you, and we'll steer you in the right direction. You will be redirected to the Shop Vision Maker catalog website and/or other media distributors' websites.