Rebekka Begins a New Chapter
A Farewell to Rebekka Schlichting, Assistant Director
Dear VMM family, friends and colleagues,
I'm sad and excited to announce my resignation as the assistant director. In my three years at VMM, I've grown and gained invaluable experiences. I got to travel to place that I never dreamt of seeing! VMM helped me to accomplish my dreams of helping my people by empowering Native filmmakers in spaces where Natives are rarely seen or heard.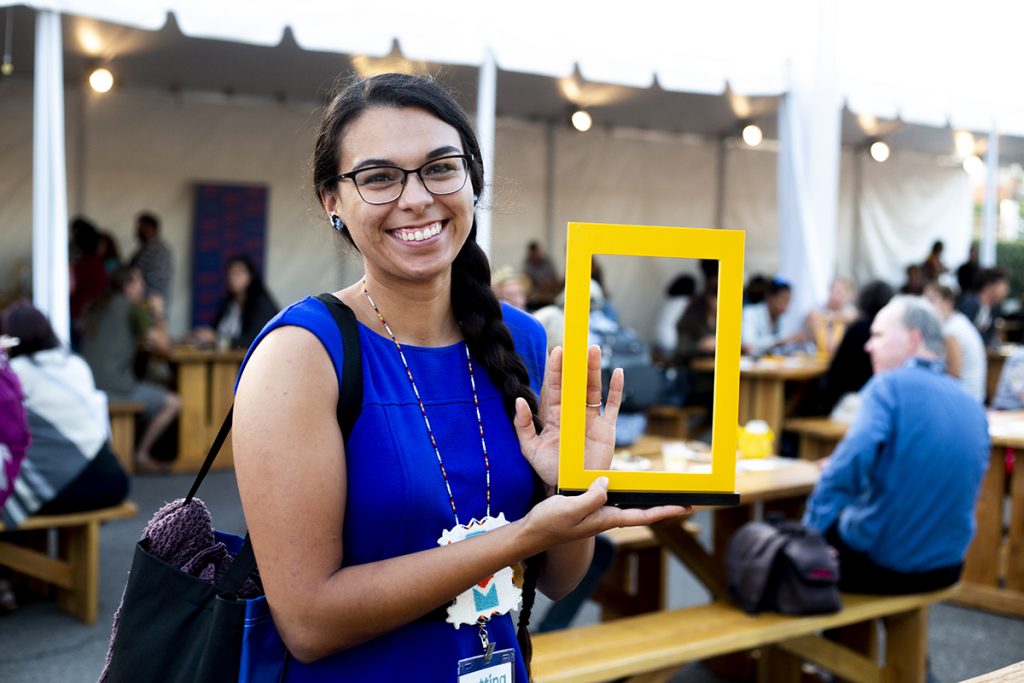 My favorite part of working for VMM was visiting with our filmmakers at trainings or festivals. I will truly miss you all. Our filmmakers are passionate, modern-day warriors seeking justice through our own lens. I'll never forget when Alex Lazarowich blew my mind with the term "Narrative Sovereignty." It perfectly summed up what we are all working so hard for.
In the age of "I Can't Breathe," VMM and our NMCA partners are on the forefronts of leading conversations, seeking justice and overdue change. In the past few weeks, I've seen the Washington NFL team, whose mascot I will not name, finally agree to change their racist name. Pipelines have been shut down, and a start to recognition of tribal sovereignty is beginning in Oklahoma. I'm proud to be raising my daughter in the mix of all of this. I am excited to see what the future holds for Native storytellers and VMM.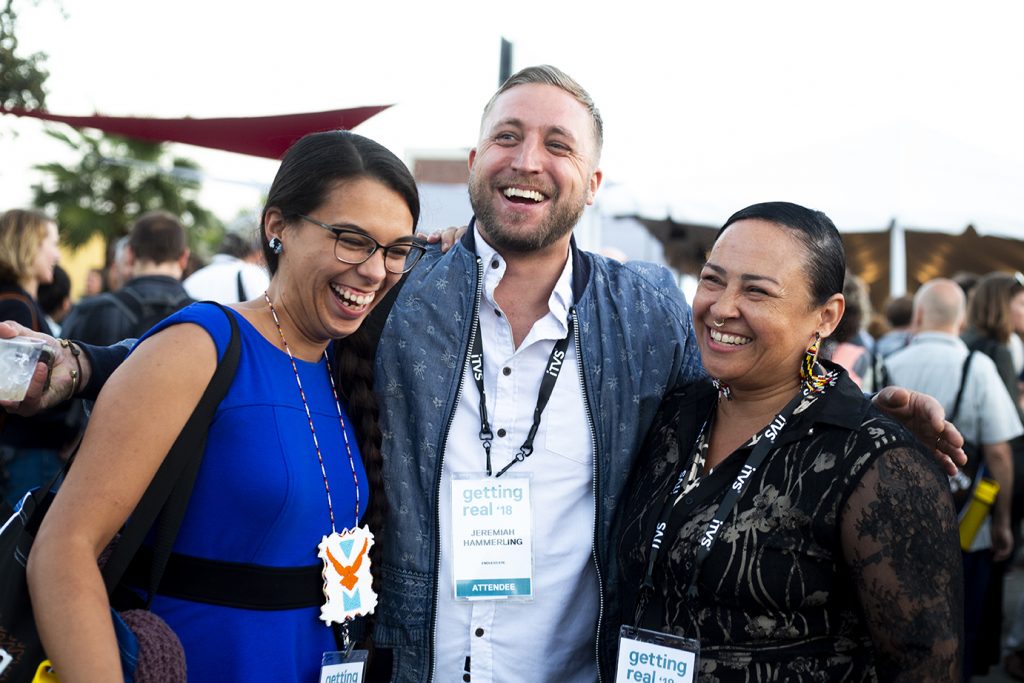 It is hard to say goodbye to VMM. The staff, our partners and filmmakers have become my family. I've accepted a position at the University of Kansas Willam Allen White School of Journalism as an assistant professor of practice. I'm moving home to raise my family, and I'm elated to get back to the classroom to help the next generation of storytellers. With Haskell Indian Nations University down the road and a great group of Indigenous students and faculty at KU, I'm excited to see what work I can do to continue to empower and grow our Indigenous Narrative Sovereignty.
– Rebekka Schlichting, Former Assistant Director of Vision Maker Media