Charlie Perry Joins the VMM team
A Big Welcome to the New Assistant Director
Welcome to the Team, Charlie!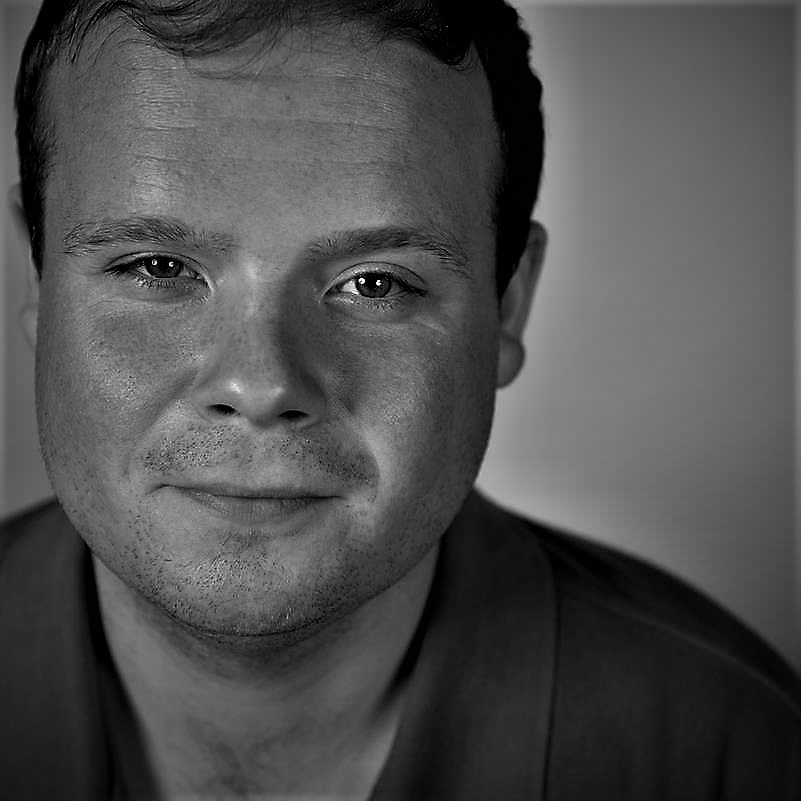 Vision Maker Media welcomes Charlie Perry as our new Assistant Director. Charlie Perry is a member of the Prairie Band Potawatomi Nation, a 2015 graduate of Haskell Indian Nations University and 2017 graduate of the University of Kansas.
Charlie will take on the role and responsibilities of the previous Assistant Director, Rebekka Schlichting, whom is now teaching at The University of Kansas Willam Allen White School of Journalism.
"I thought long and hard about who I should recruit to take my place, and I kept coming back to Charlie Perry," Rebekka Schlichting said. "I met Perry at a NAJA conference, where we both received awards for our reporting in Indian Country. He was a student at Haskell at the time, and I was just finishing my internship with VMM. Perry has a passion for helping our people and for storytelling. He works hard toward his goals and is annoyingly optimistic like myself. I know he will bring great change to VMM with compassion and drive to help VMM filmmakers soar and break into new spaces."
Charlie served as Editor-In-Chief of the Haskell Indian Leader newspaper in 2015. He led a staff of 7 to 23 Native American Journalist Association (NAJA) awards that year.The most ever won in a one year span by the university. During his time at Haskell, Mr. Perry won over a dozen awards for his own video and written works through NAJA. Charlie is an accomplished documentary filmmaker who has worked with Vision Maker Media previously on "Saint" The Canonization of Junipero Serra during his 2015 summer internship in San Bernardino, California.
"Vision Maker Media gave me the opportunity to take my love for Indigenous film to the next level through my first college summer internship in 2015," Perry said. "Vision Maker Media laid the groundwork for my career and I am extremely proud to be coming full circle as the new Assistant Director to bring honor to my ancestors, relatives and tribes through offering opportunities to Indigenous peoples."
Charlie began his career as a national correspondent for NDNsports.com where he reported on Native American athletes as they competed in NCAA/NAIA football and basketball, NFL, MLB  and the Olympics. Charlie has worked in multiple major media markets including New York City, Los Angeles and Kansas City. Charlie's dedication to Indigenous communities began with his grandmother Georgia Perry. In 1994, Charlie accompanied his grandmother, mother and aunt as they joined Dennis Banks and the American Indian Movement on the Walk for Justice. He was nine years old at the time.  
"I will continue to build on the organization's 44 years of entertaining, educating and empowering its viewers, and will remain steadfast in the accurate and fair portrayal of Indigenous peoples in the public media sphere," Perry said. "I will also use my knowledge of social media marketing, distribution and outreach to expand exposure of Vision Maker Media content in the digital age."
Charlie is an outspoken advocate for Native American social justice, environmental protection and tribal sovereignty. He joined Water Protectors from around the world on four separate occasions in Cannonball, North Dakota, documenting the Standing Rock Sioux Tribe's fight against the Dakota Access Pipeline. He has since worked for Native American media outlets including FNX, Indian Country Today and Native News Online. Charlie's goal for his time at Vision Maker Media is to increase the exposure of Indigenous communities through accurate representation. He believes education and cooperation sit at the core of advancing national discussion concerning Indigenous communities across North America. 
"Vision Maker Media films are powerful. They have the ability to heal. To act as a catalyst for change. To restore and rebuild broken promises. To offer comfort and hope to those who are hurting," Perry Said. "I can't wait to get started."