Film Festival Receives Mayor's Arts Award
2020 Outstanding Event Award
The Vision Maker Film Festival was announced as the 2020 recipient of the Outstanding Event Award as part of the Mayor's Arts Awards. The Mayor's Arts Awards are designed to honor and celebrate persons and organizations that contribute to the vibrancy of the arts and/or increase access to arts experiences in Lincoln, Nebraska.
"We are honored that the Lincoln Arts Council awarded the Vision Maker Film Festival the Outstanding Event Award," said Alana Stone, Project Coordinator of Vision Maker Media. "Since 2006 the Vision Maker Film Festival has brought new and emerging Indigenous media to Lincoln and its surrounding community. Thank you to the Lincoln Arts Council  and the Lincoln community for supporting our arts program!"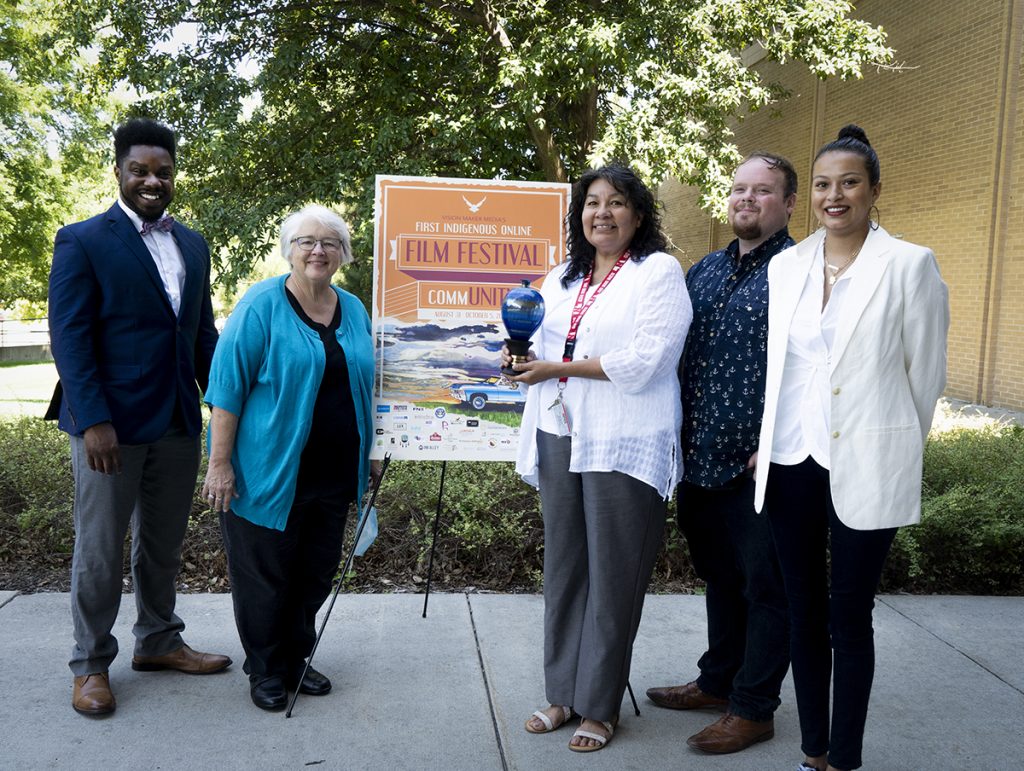 Mayor Leirion Gaylor Baird and the Lincoln Arts Council (LAC) have announced the winners of the 2020 Mayor's Arts Awards to be presented Tuesday, October 20th at an online event. Using Beethoven's 250th anniversary as inspiration, the 42nd Mayor's Arts Awards, and all of LAC's arts engagement programming, will be thematically linked by the idea of Joy. 
The award-winning film festival, which had been held biennially in Lincoln, Nebraska since 2006, is moving online for 2020. The five-week long celebration of American Indian and Alaska Native films will kick off August 31, 2020 at 11:00 am CT. Register for the film festival here.