Cory Mann (Tlingit) is a quirky businessman hustling to make a dollar in Juneau, Alaska. He gets hungry for smoked salmon—and decides to spend a summer smoking fish at a family's traditional fish camp. The unusual story of his life and the untold history of his people interweave with the process of preparing traditional food as he struggles to pay his bills and keep his business afloat.
Genre: Documentary, Feature
Theme: Alaska Native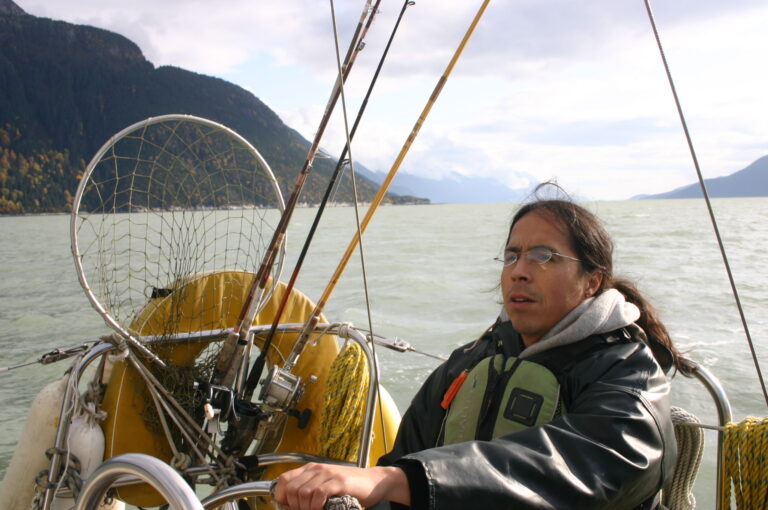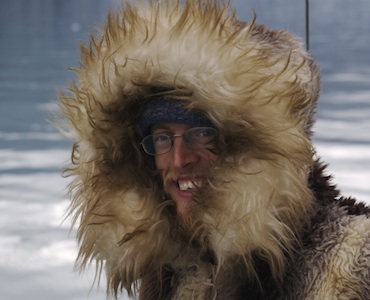 Cory Mann + Luke Griswold-Tergis
Co-Producer/Writer + Producer/Director/Writer/Stunt Double
Cory Mann (producer-writer)
Cory Mann is an emerging filmmaker from Juneau, Alaska. A Tlingit Indian from the Eagle Thunderbird Clan, his twin passions are Tlingit food and history. Mann is an entrepreneur and when he is not smoking fish he runs his business "Stories and Legends" out of Juneau. His business focuses on mass producing and importing Tlingit artwork and wholesaling to the tourism industry. He was inspired to take on The Salmon People, his first film, by a deep concern for the future of his culture and the health of his people.

Luke Griswold-Tergis (producer-writer-director)
Luke Griswold-Tergis is an emerging filmmaker from Haines Alaska. He graduated from UC Santa Cruz where he studied cultural anthropology and social documentation. In Alaska he has been a commercial fisherman, carpenter, and boat mechanic. He has annually participated in the subsistence fishery in Klukwan since 2002 and is adopted by elder Sally Buritan, Gaanaxteidí (Chilkat Raven) of the Frog Clan. Along with Cory Mann, he has been following this story for several years.
Tribal Affiliation: Cory Mann (Tlingit, Eagle Thunderbird Clan), Luke Griswold-Tergis (Adopted by Gaanaxteidí / Chilkat Raven, Frog Clan)
Film Runtime: 56:46