When a native man (Jacob Wise) loses his recent fiancé (Simona Bearcub) in a car accident he seeks out a medicine man (Solomon Trimble) in hopes of bringing her back to life. Shot & Filmed in 48 Hours.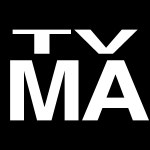 (TV-MA) This program is intended to be viewed by mature, adult audiences and may be unsuitable for children under 17. This film has been rated TV-MA by Vision Maker Media in accordance with Federal Communications Commission standards for brief scenes of violence and death.
LaRonn Katchia is a 29 year-old Warm Springs/Wasco/Paiute tribal member of the Warm Springs Indian Reservation and is currently pursuing a passionate filmaking career in Portland, OR.
Isaac Trimble is a producer and actor, known for Missing Indigenous (2017), Awakening (2014) and Theft Money Passion (2014).