When a girl is overcome by a mysterious sickness, her mother calls on the assistance of a tribal healer to help save her daughter.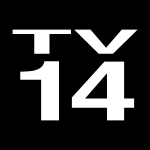 (TV-14) This program may be unsuitable for children under 14 years of age. This film has been rated TV-14 by Vision Maker Media in accordance with Federal Communications Commission standards for scenes of exorcism and demonic possession.
LaRonn Katchia is a 29 year-old Warm Springs/Wasco/Paiute tribal member of the Warm Springs Indian Reservation and is currently pursuing a passionate filmaking career in Portland, OR.
Isaac Trimble is a producer and actor, known for Missing Indigenous (2017), Awakening (2014) and Theft Money Passion (2014).