Ohiyesa: The Soul of an Indian
This documentary follows Kate Beane, a young Dakota woman, as she examines the extraordinary life of her celebrated relative, Charles Eastman (Ohiyesa). Biography and journey come together as Kate traces Eastman's path—from traditional Dakota boyhood, through education at Dartmouth College, and in later roles as physician, author, lecturer, and Native American advocate.
57 minutes
Release: June 2, 2018
Expiration: June 1, 2022
Distributor: NETA
NOLA: OHIY 0000 H1
Syd Beane is a filmmaker and holds a Board Chair in the American Indian CDC, a Board Vice-Chair in the Little Earth United Tribes Housing Board, and a Committee Chair in the Cloudman Village Recognition Committee. He was a writer and co-producer for Native Nations: Standing Together for Civil Rights and is a producer on Ohiyesa: The Soul of an Indian.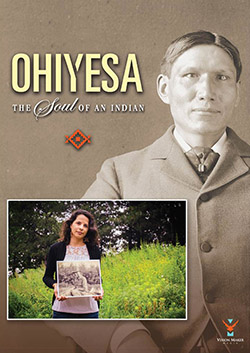 There are so many ways to watch! Find the method that works best for you, and we'll steer you in the right direction. You will be redirected to the Shop Vision Maker catalog website and/or other media distributors' websites.