Two children move to the sticks and soon realize they may have bitten off more than they can chew when they meet their neighbor above.  Truths are told and relationships are made in this family-friendly film for all ages.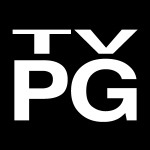 (TV-PG) This program contains material that parents may find unsuitable for younger children. Parental guidance is recommended. This film has been rated TV-PG by Vision Maker Media in accordance with Federal Communications Commission standards regarding scenes in relating to vampire lore and mythology.
Joseph Singh is a standup comedian, actor, writer, and filmmaker.  He currently resides on planet earth and enjoys blowing minds on the reg.  He is a proud member of the Cherokee Nation of Oklahoma and graduated from Haskell Indian Nations University with a degree in business.  When Joe isn't creating, you can find him spending time in Utah with his family.