Written and directed by Mike J. Marin ("The Smudging"), "The Party's Downstairs" is the next entry into the genre of Urban Native Horror. When Byron Gatewood (Donny Shot With Two Arrows) decides to work alone late one night, he gets the feeling that he may not be alone in the building. What happens next is an experience you will not forget. ©2019 Real Talk Junkies Films.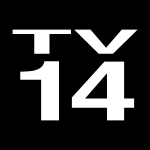 (TV-14) This program may be unsuitable for children under 14 years of age. This film has been rated TV-14 by Vision Maker Media in accordance with Federal Communications Commission standards for scenes of ghosts and hauntings.
Mike J. Marin (Navajo/Laguna Pueblo/Washo) was born and raised in Oakland, CA. He has been a fan of movies, mainly horror and action, since he was very young. Mike is a self-taught artist, music producer, and filmmaker who sharpened his skills at Chicago's Columbia College, earning his BA in Film/Video.