In the year 2064, where only one utilitarian race known as 'The Nation' is recognized, a Native American man is imprisoned for speaking his ancient tribal language and tortured to reveal an underground group of rebels trying to preserve their culture.
Written and Directed by Rodrick Pocowatchit. Starring Noah Watts, Ross Crain, Jason Paul Evans and DeLanna Studi. Produced by Curtis Bridenstine. Executive Produced by Ian Skorodin and Patricia Gomes.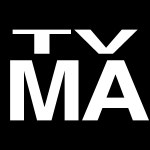 (TV-MA) This program is intended to be viewed by mature, adult audiences and may be unsuitable for children under 17. This film has been rated TV-MA by Vision Maker Media in accordance with Federal Communications Commission standards for brief scenes of violence and death.
Rodrick Pocowatchit is from the Comanche, Pawnee and Shawnee nations, and has produced, written, edited, directed and starred in four independent feature films, including the zombie cult hit "The Dead Can't Dance" and his latest, "Red Hand," a Native time-travel sci-fi mashup. He has also made a splash with his latest short film, "The Incredible Brown NDN," about the world's first Native American superhero, which he is developing into a web series. He is an alumnus of the Sundance Institute's renowned screenwriting program and received a directing fellowship with L.A. SkinsFest and CBS in Los Angeles. Rod is also a film columnist for The Wichita Eagle newspaper in Kansas.