Without parents to guide them, Loretta and Raven reflect on the love their parents modeled and the grief of their loss. While one finds catharsis in their mother's old VHS camera, the other struggles with a potential pregnancy.
Genre: Drama, Short
Theme: Social Justice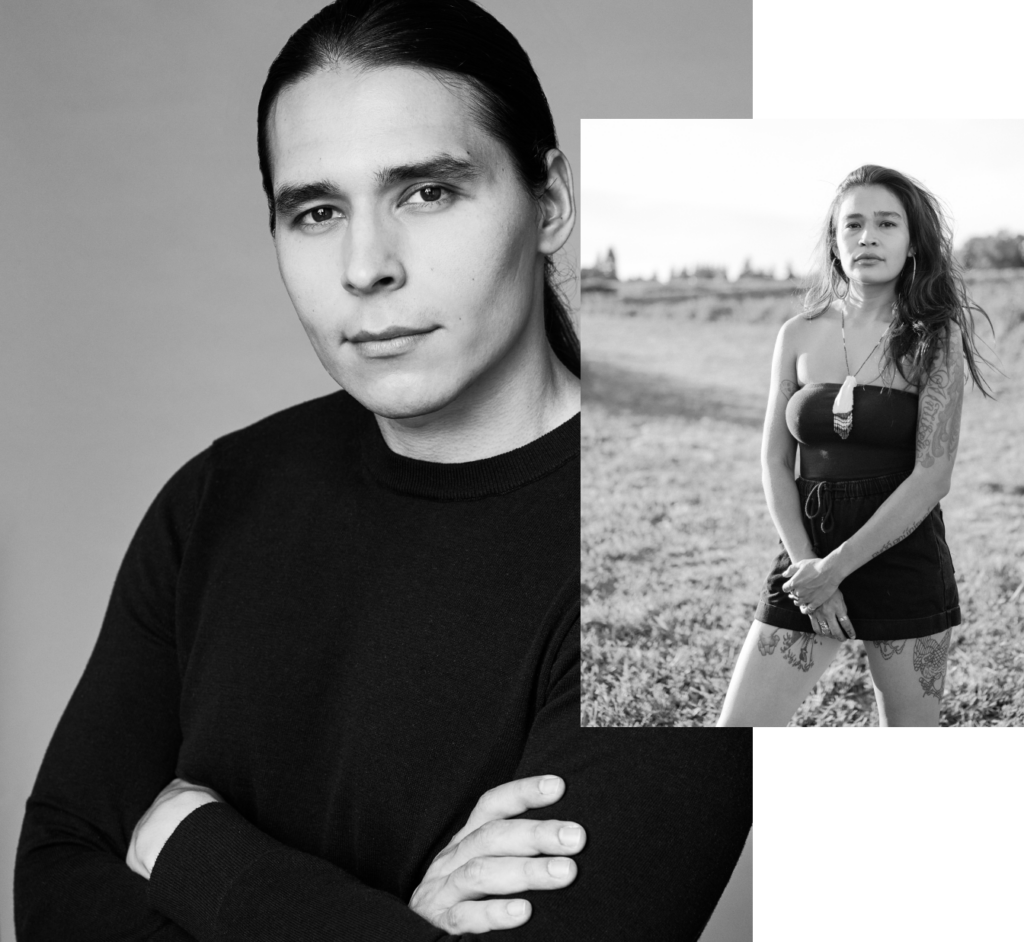 Morningstar Angeline + Ajuawak Kapashesit
Morningstar Angeline (they/them/she/hers), born as Morningstar Angeline Wilson-Chippewa, is a queer Navajo, Chippewa, Blackfeet, Shoshone, and Latinx actor and filmmaker. They are a 2022 NBCU Launch New Mexico Directors Initiative and 2022 SFFILM Rainin Grant recipient, a fellow in the 2018 Sundance Indigenous Lab, 2022 Fourth World Indigenous Lab, and the 2020 Native American Feature Writers Lab. Morningstar's directing filmography includes short films Seeds, Can't Have It Both Ways, and Yá'át'ééh Abiní, and currently in development is their narrative feature film debut, Rowdy by Nature. Their most recent acting work includes the television series Outer Range and Westworld.

Ajuawak Kapashesit is of Anishinaabe, Cree, and Jewish descent. In 2018, he was an Indigenous Film Opportunity Fellow with the Sundance Film Institute and a finalist for the Sundance Indigenous Filmmaker's Fellowship. His short story, A Fresh Start, was published in the anthology Before the Usual Time by Latitude 46. He was a story editor and contributing writer for the CBC sketch comedy series Tallboyz (2020-2021). Ajuawak is an alumnus of the CBC Actor's Conservatory at the Canadian Film Centre (2019), a Vision Maker Media Shorts Fellow (2020), and a 4th World Indigenous Media Fellow (2021). Currently, he is completing a short documentary, Language Keepers, with Homegrown: Future Visions supported by Firelight Media, CAAM, and PBS.
Tribal Affiliation: Morningstar Angeline (Navajo, Chippewa, Blackfeet, Shoshone, and LaJnx), Ajuawak Kapashesit (Anishinaabe, Cree, and Jewish)

Film Runtime: 12:09