Modernizing Indigenous Stories
A conversation with a Julianna Brannum
"We're not just sitting here wearing our braids and feathers. We're living in modern-day times."
Filmmaker Julianna Brannum (Comanche) believes in stories told from a modern Native American perspective. She said there is value sharing to the tragedies that have happened over the years, but there's so much more room for stories highlighting a positive and present-day outlook on Indigenous people.
"We're not the stoic Indian that was shoved down everybody's throats for so long," she said.
Her perspective shines through in her film LaDonna Harris: Indian 101, a story that looks through the lens of Julianna's great aunt and Native American social activist, LaDonna Harris.
Julianna stumbled across the story by accident. While looking for media for another project, Julianna found footage of her great aunt as a guest on The Dick Cavett Show, as well as highlighted on national news for her activism work. Julianna grew up across the country from LaDonna, so much of her history was unknown to her.
"I felt so naive that I didn't know," she said.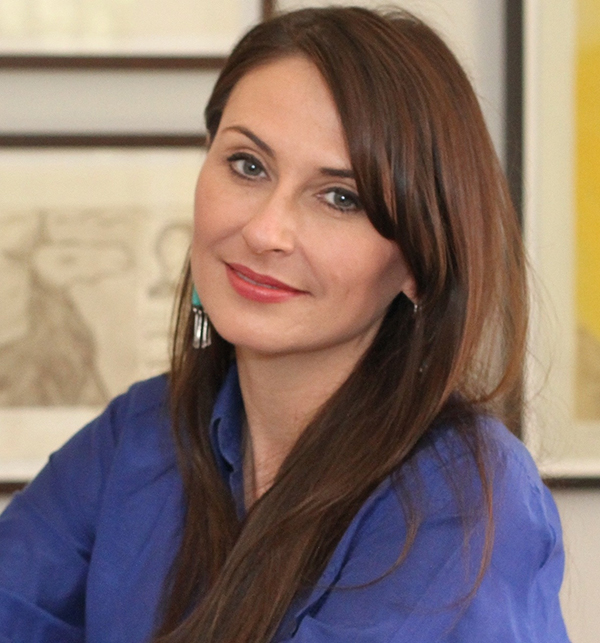 Julianna said deciding to tell LaDonna's story was a no brainer. For the next six years, she worked on uncovering the history and achievements of her great aunt, but some of her all-time favorite moments happened when the cameras weren't rolling. Julianna and LaDonna would talk for hours about their family trees, sharing stories about relatives and connections.
"I got to learn all this fascinating history about my ancestors, and all of that stuff was more exciting to me than anything," She said. "I love learning about my family history."
When telling her story, Julianna focused on letting LaDonna's personality show through.  LaDonna was an incredible leader, but she was also human.
"She's like one of us. She likes to go eat tacos and have a beer at the end of the day," she said.
Changing the portrayal of Native people is one of the many reasons Julianna became a documentary filmmaker. She was tired of seeing the same heartbreaking stories told over and over.
"We are warriors. We didn't fight just to be seen in this historical perspective. Our ancestors didn't go through all of these awful things just so we can focus on the tragic points in our history."