Under the production of Isaac Trimble, and direction of LaRonn Katchia, "Missing Indigenous" is a silent short film from the first all Native American crew assembled, winning "Best Film" and "Best Cinematography" in Portland's 48 Hour Film Project, and seeks to tell a story of a people too often underrepresented among mainstream audiences. The cast and crew, known as Team RedFawn, are bringing authentic Native American and Indigenous issues to the forefront of mainstream cinema.
Set in a rural reservation town, Missing Indigenous begins as two detectives, played by Solomon Trimble (Sam Uley of Twilight), and Isaac Trimble (Producer) investigate the homicide of a young woman marked with a killer's deadly signature. With the assistance of entomologist Brett Rivers, played by actor David Velarde, the detectives soon realize Brett may have a lead on this murderer's lethal trademark. Taking them on a mysterious journey through the dense forests of the reservation, the detectives are soon on the trail of an elusive, faceless killer. What unfolds is a heart wrenching story of a silent epidemic, the disappearance of Native American and Indigenous women.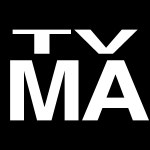 (TV-MA) This program is intended to be viewed by mature, adult audiences and may be unsuitable for children under 17. This film has been rated TV-MA by Vision Maker Media in accordance with Federal Communications Commission standards for brief scenes of violence and death towards Native American women.
LaRonn Katchia is a 29 year-old Warm Springs/Wasco/Paiute tribal member of the Warm Springs Indian Reservation and is currently pursuing a passionate filmaking career in Portland, OR.
Isaac Trimble is a producer and actor, known for Missing Indigenous (2017), Awakening (2014) and Theft Money