Indigeneity Learning Media
In this episode of Indigeneity, Ariel and Julian answer the question, "What do you call us?" Many people are confused about how to refer to the descendants of the original inhabitants of North America. This episode clears up the confusion, identifies misnomers, explains the origins of the terms "Indian" and "Eskimo," and offers practical tips for determining the right terminology when referring to Indigenous Peoples.
In this episode of Indigeneity, Ariel and Julian discuss Native American diversity. Native Americans are often presented in the mainstream media as a homogenous group. In fact, American Indians and Alaska Natives today represent an incredibly diverse array of over 500 tribes whose members speak over 150 different languages, and practice wide-ranging cultures. Native American tribes differ in citizen members from over 300,000 to less than 10. We live in every state, and more of us live in cities than tribal reservations or villages.
What most Americans think they know about Native Ameri- cans is rooted in myths and stereotypes. A stereotype is a group of peoples' misleading, false and typically negative generalizations of another group of people. In this episode of Indigeneity, Ariel and Julian introduce the most common stereotypes about Native Americans, explain where they came from, how to recognize them, why they are harmful, and how to fight back against them. These negative stereo- types include the ideas that Native Americans don't exist, that we are childlike, primitive, close to nature, warlike, and many more.
Genre: Documentary, Short
Theme: History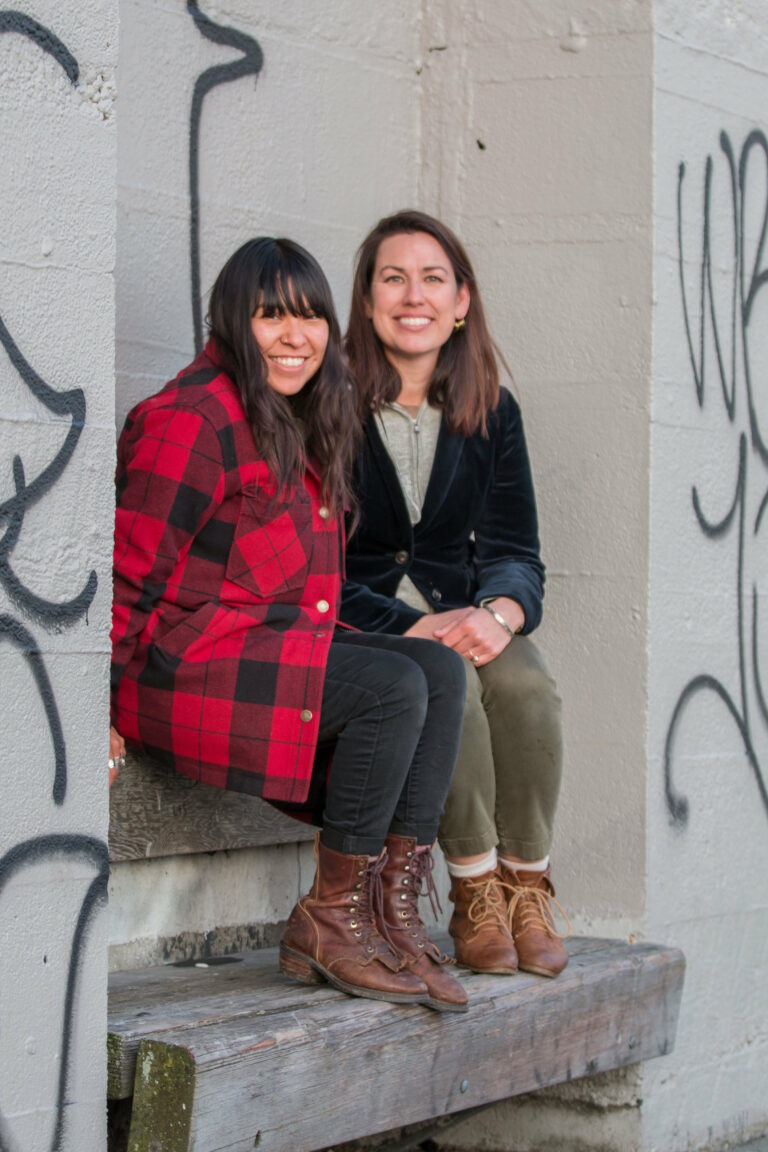 Alexis Bunten + Jade Begay
ALEXIS BUNTEN, WRITER, CO-PRODUCER Alexis Bunten, (Unangan/Yup'ik) co-directs the Bioneers Indigeneity Program. She has served as a manager, media-maker, consultant and applied researcher for Indigenous, social and environmental programming for over 15 years. Alexis' areas of expertise include Indigenous economic development, organizational decolonization, and cross-cultural communications. After receiving a BA in Art History at Dartmouth College, Alexis returned to Alaska, where she worked at the Sealaska Heritage Institute, and the Alaska Native Heritage Center in cultural programming. Subsequently, Alexis earned a PhD in Cultural Anthropology at UCLA. She has taught at UCLA, and Humboldt State University, completed Postdoctoral fellowships at UC Berkeley and UC Santa Cruz, and served as an invited scholar in residence at University of Victoria Auckland, and the Sorbonne University, Paris. Alexis has received nominations and awards from the US National Science Foundation, the Ford Foundation, MacArthur Foundation, Bristol Bay Native Corporation, and the Native American Film and Television Awards, among many others. In addition to publishing widely about Indigenous and environmental issues in academic and mainstream media outlets, Alexis' 2015 book, "So, how long have you been Native?" Life as an Alaska Native Tour Guide" won the Alaska Library Association Award for its originality, and depth. The follow up anthology, "Indigenous Tourism Movements," was published by the University of Toronto Press in 2018. Alexis lives in Monterey, California with her husband, daughter, 4 dogs and a cat.

JADE BEGAY, CO-PRODUCER Jade Begay is Diné and Tesuque Pueblo of New Mexico. Begay leads NDN Collective's multimedia content development through strategic narrative development and creative content design. Begay has extensive experience as a multimedia producer, filmmaker and communications professional working in non-profit and Indigenous organizations. She has a Bachelor's degree in Film and Video and a Master of Arts degree in Environmental Leadership.
Tribal Affiliation: Alexis Bunten (Unangan/Yup'ik), Jade Begay (Diné, Tesuque Pueblo)
Film Runtime: Indigeneity: What Do You Call Us? (6:12), Indigeneity: Diversity (6:50), Indigeneity: Stereotypes (13:51)