Vision Maker Media Receives $500,000 Funding Increase
FROM THE CORPORATION FOR PUBLIC BROADCASTING​
ADDITIONAL SUPPORT AIMS TO INCREASE DIVERSE PERSPECTIVES IN PUBLIC MEDIA
The Corporation for Public Broadcasting (CPB) announced that Vision Maker Media (VMM), as a member of CPB's National Multicultural Alliance, will receive a $500,000 funding increase starting this fiscal year. The funding, which brings CPB annual support to more than $1,850,000 will help Vision Maker Media in its mission to fund, produce, distribute and exhibit works in media that convey the depth and breadth of Native American and Alaska Native communities to the broadest audience possible.
"We are grateful for the support of CPB. CPB's investment supports the rich tapestry of diverse voices and programming. We look forward to the increased capacity to deliver programs that support the best in Native American storytelling," says Vision Maker Media's Board of Directors Chair Joely Proudfit, Ph.D. (Luiseño/Payómkawichum), Director California Indian Culture & Sovereignty Center, Department Chair and Professor, American Indian Studies.
VMM is a non-profit organization founded in 1976 to support Native American and Alaska Native filmmakers and to foster national public media programming by and about Native Americans. Its signature works include supporting emerging filmmaker mentorship programs, producer training, awarding-winning television broadcasts, and educational distributions. VMM, headquartered in Lincoln, Nebraska receives annual funding from CPB, the steward of the federal appropriation for public broadcasting.
"I am pleased that the Corporation for Public Broadcasting is planning to invest substantially more in Vision Maker Media. This increase in funding will importantly allow more stories about Indian Country to be shared across public media and foster greater understanding about the role of tribes in our collective history. As a member of the Chickasaw Nation of Oklahoma, I am encouraged that there is a desire to prioritize and more richly cover the unique history, heritage and culture of Native Americans. I look forward to the incredible work to come from Vision Maker Media," says Congressman Tom Cole, Co-chair of the Native American Caucus.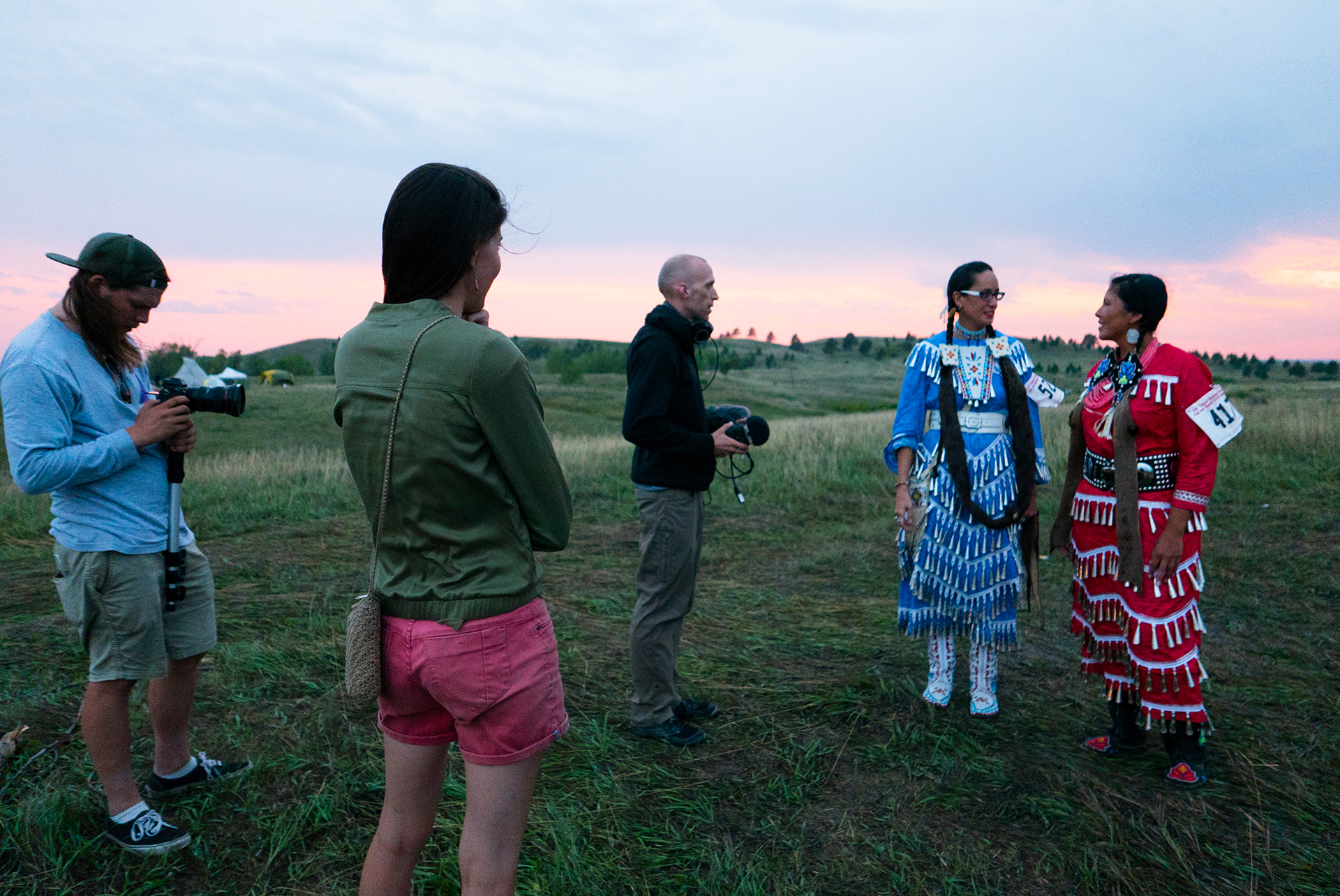 "Vision Maker Media's funding increase for the fiscal year of 2021 will help them continue to create jobs in Indian Country and share important Native stories. As Native traditions and customs are at risk during a global pandemic, our stories and histories are more important than ever. I can't wait to see what Vision Maker Media produces in the coming years," said Congresswoman Deb Haaland, Co-chair of the Native American Caucus.
The $500,000 funding increase is one of five that CPB is making to members of the National Multicultural Alliance (NMCA), which also includes the Center for Asian American Media (CAAM), Latino Public Broadcasting (LPB), Black Public Media (BPM) and Pacific Islanders in Communications (PIC). Since its founding more than 50 years ago, CPB's mission has been to provide universal access to high-quality programming, especially for the unserved and underserved. CPB uses a strategic framework called the "Three Ds" — Diversity, Dialogue, and Digital — to reflect its commitment to innovation, inclusion and community engagement.
"CPB's commitment and funding for diverse filmmakers and storytellers spans decades and has resulted in content that educates, informs and inspires mutual understanding and respect," said Pat Harrison, CPB president and CEO. "Our increased support for the National Multicultural Alliance will build on that foundation and ensure that public media's content reflects the broadest range of cultural and social perspectives. The NMCA comprises individual organizations that encourage and fund diverse storytellers whose voices and experiences might never be heard without their support."