Two urban Native roommates disagree about tuning into a reality ghost hunting show that filmed on their reservation. Kelsey insists watching it is bad medicine, and that only negative things can come from viewing it.  Annie thinks it's  not a big deal, they live in Los Angeles, plus it's just a TV show. Or is it?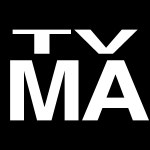 (TV-MA) This program is intended to be viewed by mature, adult audiences and may be unsuitable for children under 17. This film has been rated TV-MA by Vision Maker Media in accordance with Federal Communications Commission standards for scenes of extreme violence, death, and demonic possession.
Joanna DeLane is an actress and filmmaker of Native and Spanish descent. You can see her acting in HBO's Perry Mason, Seth Rogen's Future Man, and George Lopez' Saint George. Her productions include short films, features, music videos, and commercials. She co-created a female filmmaking community called Ladies Above the Line and their projects aim to create and promote female/diverse driven content.
Jennifer Varenchik (she/her) is a writer and director who started as an actress, then moved behind the camera so she could  contribute to creating more accurate depictions of Indigenous people on screen