Cinema Red: Natives and Horror
Urban Native Horror creator, writer, director Mike J. Marin (2016's The Smudging) brings you a new documentary about the Native American perspective on horror cinema and the horror genre's impact on Native people.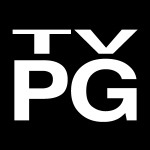 (TV-PG) This program contains material that parents may find unsuitable for younger children. Parental guidance is recommended. This film has been rated TV-PG by Vision Maker Media in accordance with Federal Communications Commission standards regarding the use of archival footage in relation to American horror films.
Born and raised in Oakland, CA, writer/director Mike J. Marin grew up playing sports, collecting action figures, and watching movies, mainly horror. He moved to Chicago, IL in 2002 where he continued to work in Early Childhood Education. In 2011, Mike got his BA in film and video at Columbia College Chicago and in 2015, he shot his debut feature The Smudging at the former American Indian Center. Mike is the creator of a new genre of horror called Urban Native Supernatural, bringing traditional native myths and legends into an urban environment. In 2020, Mike won the Director's Screen Awards Silver Award for Best Director for his short film Unboxed: The Art of Action Figure Photography. He is currently working on another short film Thanks for Watching, due to be released early 2021.