A deadly outbreak has quickly spread across the city of Portland as three survivors: a lab scientist (Simona Arteaga), a hacker (Hope Garcia) and a security guard (Jacob Wise) make their way to an infested labratory in hopes to contain the outbreak from further spreading beyond the city. This short film was made in 48 Hours for Portland's 48 Hour Film Project 2018 and has been selected to be screened with the top 14 films out of 50 in the competition.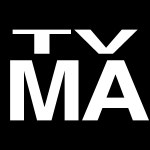 (TV-MA) This program is intended to be viewed by mature, adult audiences and may be unsuitable for children under 17. This film has been rated TV-MA by Vision Maker Media in accordance with Federal Communications Commission standards for scenes of extreme violence and death.
LaRonn Katchia is a 29 year-old Warm Springs/Wasco/Paiute tribal member of the Warm Springs Indian Reservation and is currently pursuing a passionate filmaking career in Portland, OR.
Isaac Trimble is a producer and actor, known for Missing Indigenous (2017), Awakening (2014) and Theft Money.