Vision Maker Media's mission is empowering and engaging Native people to share stories.
We envision a world changed and healed by understanding Native stories and the public conversations they generate.
The Premiere source of public media by and about Native Americans for 45 years
Vision Maker Media works with VMM funded producers to develop, produce and distribute programs for all public media. We support training to increase the number of American Indians and Alaska Natives producing public broadcasting programs. A key strategy for this work is in partnerships with Tribal nations, Indian organizations and Native communities. Reaching the national public and a global market is the ultimate goal for the dissemination of Native public media that shares Native perspectives with the world.

We bring Indigenous storytelling to your home through community-based digital events, social media feeds and online film programs.
We nurture the next generation of storytellers through partnerships with sustainable Native youth media training programs.
We provide Native filmmakers with professional workshops, funding, internships and mentorship programs.
We help educators effectively cover present-day and historical Native topics through free viewer discussion guides.
Who watches Native Media?
Vision Maker Media fans and media consumers spread vastly across the United States and even worldwide, reaching younger and older audiences alike. Unique Native American tribes, cultures, histories and stories can be found everywhere and can be enjoyed by all age groups. 
2020-2021 audience geography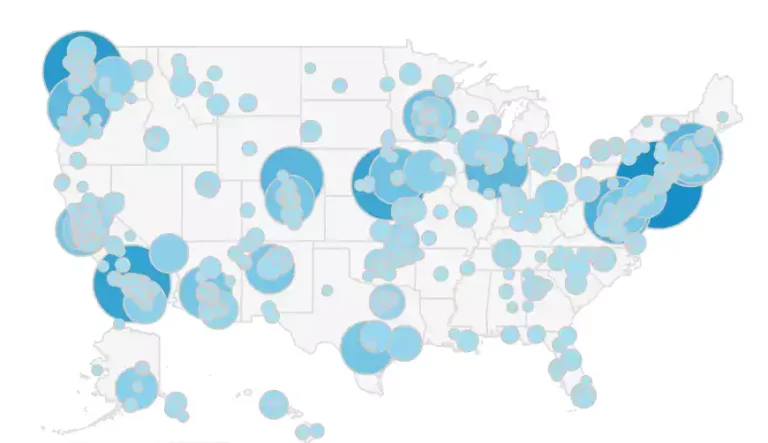 Explore film updates, learn more about modern-day Native culture, go behind the scenes with the filmmakers, and keep up with the latest and greatest at Vision Maker Media.
Explore what We Do At
Vision Maker Media
Learn why Native representation in the media is vitally important.
Vision Maker Media is led by a passionate team dedicated to the Native narrative.
See the positive impact we're making for our filmmakers in your community.